Founded in 1996, Real Systems is a San Francisco based consulting firm providing services to select clients, including:

Owners/investors in commercial real estate
Commercial real estate managers & operators
Occupiers of commercial property
Service providers to the CRE industry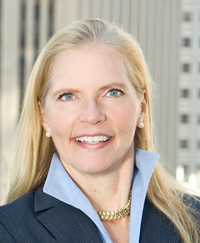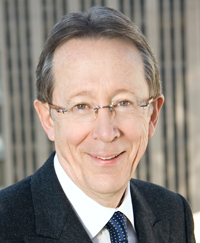 Nancy Gille, Principal
Nancy is a Principal of REAL Systems. She brings 25+ years of experience of managing people and property with a focus on improving the operational and financial performance of commercial real estate investments. She offers the unique perspective of an investment fiduciary combined with hands-on knowledge of property operations. Her well-rounded capability results from prior positions with Equitable Real Estate, Government of Singapore, Spieker Properties and Harsch Investment Properties.
In 2013, Nancy joined San Francisco State University as adjunct faculty, where she teaches Financial Management of Commercial Real Estate.
Professional Affiliations
Nancy currently serves as board vice president of San Francisco Heritage, and is also on the board of Fort Mason Center. She is a past-president of CREW-San Francisco, and prior board member of BOMA - San Francisco and its Political Action Committee, Union Square Association, and San Mateo Economic Development Association.
Education
London Business School, M.Sc., Management (Sloan Fellow)
University of San Francisco, B.S. Organizational Behavior
Tom Gille, Principal
Tom is the founder (1996) and a Principal of REAL Systems. He has more than 30 years of experience in commercial real estate management. He works with local, regional and national firms in the design and implementation of educational and performance improvement programs. As a noted instructor, he has lectured internationally for clients as well as industry organizations.
Prior to its acquisition by CBRE in December 2013, Tom was Chief Operating Officer of CAC Real Estate Management, a San Francisco based, commercial property management company. Tom also served as Vice President of asset management at Catellus Development Corporation where he was responsible for all property management and joint venture operations.
Professional Affiliations
In 2012, Tom was honored as one of ten management professionals in the nation to be recognized in the inaugural class of BOMA Fellows. He is a past president of BOMA California, BOMA San Francisco, and IREM San Francisco. Tom has taught extensively for various industry associations, including as a dean on the faculty of IREM. He has also taught at City College of San Francisco, University of San Francisco and at University of Southern California. He holds a lifetime teaching credential with the State of California, and is accredited in multiple states to teach continuing education in real estate.
Education
San Francisco State University, M.A., Constitutional Law
San Francisco State University, B.S., Political Science
California Real Estate Brokers License
"Simply put, I slept more soundly at night with the knowledge that you were watching over the property and its operation from an ownership perspective." - Ned S.
"In addition to the useful real estate insight you've shared...I highly value the input you've provided us with respect to not only our day-to-day operations, but our company strategy overall." - Mollie W.
"...you demonstrated exemplary leadership, including a keen understanding of the unique challenges each project entailed and sound judgment in reaching resolution of issues." - Joe M.
"Any property owner interested in achieving the highest and best results possible would be well served by having you on their team." - Michael S.